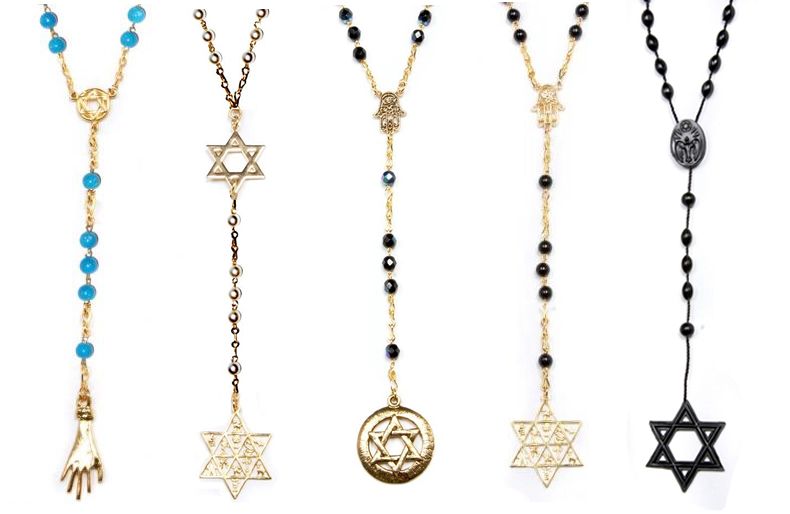 Being a Jewish fashionista, I have always been fascinated by rosaries, the forbidden necklace. Never allowed to wear one, I always loved how a rosary looked dangling around my Christian friends necks.
Low and behold my fellow Hebs, Carlen Altman of Brooklyn, NY has answered our prayers! Handmade and shipped worldwide,
Jewish Rosaries
come in gold or silver, an array of colored beads and with several different Judaic charms.
Available at
Jewish Rosaries
images from Jewish Rosaries