I don't mean that in a bad way. The whole time I was browsing the collection all I could think was how much the models looked like sea horses! The cool blue tones resemble an underwater world and the models are sea creatures but from outer space!
This collection is truly spectacular and Alexander McQueen is an artist.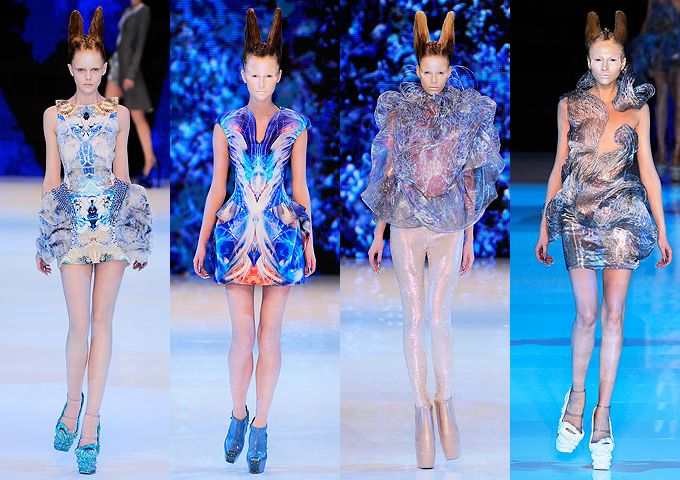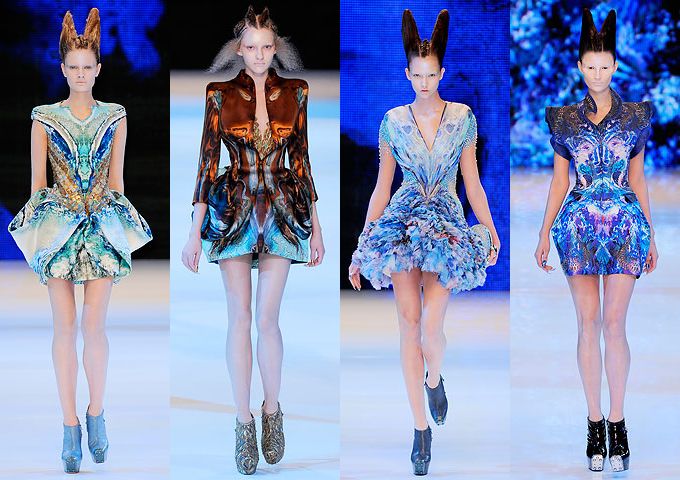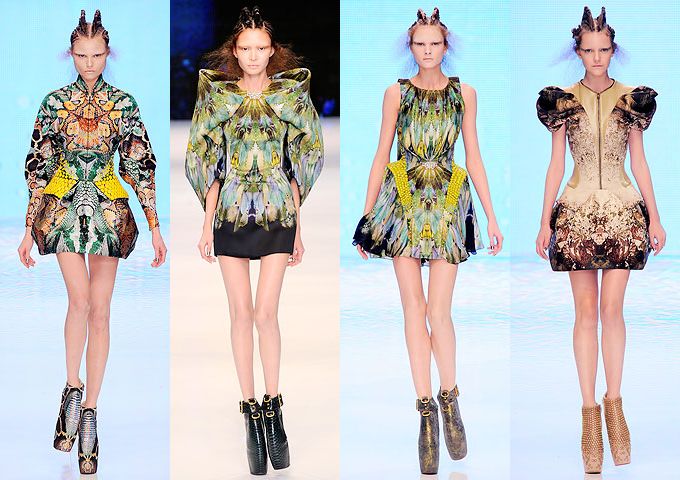 The shoes are out of this world! Over the top and somewhat resembling Chinese bound feet, the platform booties trump the Nina Ricci ankle breakers from last season.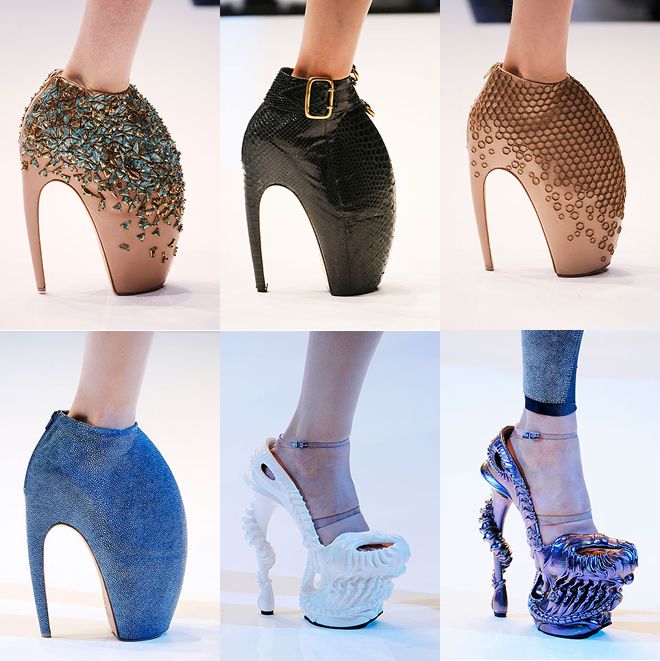 Images from Style.com