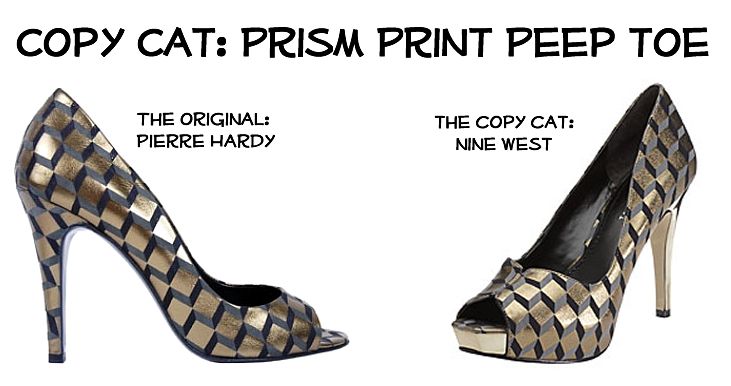 This Copy Cat instantly caught my eye as I was flipping through a magazine. The gold prism print made the Pierre Hardy shoes on the left a must have a few seasons ago and were seen on the feet of celebrities like Cameron Diaz.
Nine West's blatant rip off is not too bad, they got the print almost perfect, but the platform is all wrong. Being a die hard Pierre Hardy fan, I would see this obvious knock off as a compliment to his artistic genius and originality.
Nice try Nine West but in this case the authentic Pierre Hardy version wins.
Images from Nine West and Polyvore