The Kings of Paris Fashion week, Nicolas Ghesquiere and Christophe Decarnin have given us 2 very different collections for the Spring 2010 season.
First off, Ghesquiere is always true to his penchant for futuristic fashion. Mixing that with street style and tribal details the new Balenciaga collection is fresh and fun with a no nonsense twist. The skinny jodhpur-esque pants look amazing in electric yellow and the shoes are to die for.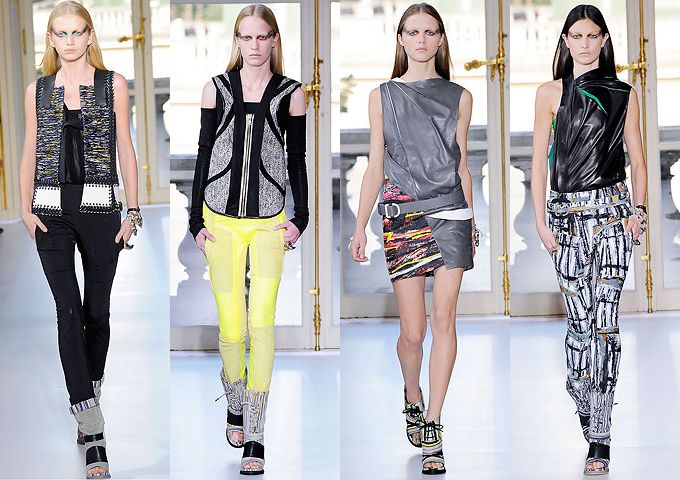 The other French fashion power house, Balmain was also true to it's very rock'n'roll roots. This time Decarnin left the super glitz behind for a much more grungy feel. Torn T's and gilded accents gave this golden collection my seal of approval. I especially love the Roman armor-esque feel of the gold dress and the lace up booties are a pleasant departure from the bejeweled sandals of last season that suffered from over exposure.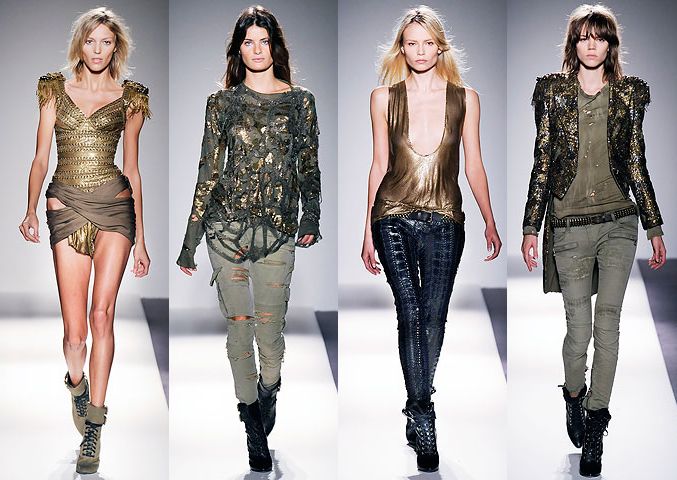 images from Style.com