One half of the Sozzani Fashion power family, Carla is the brains behind the famed store 10 Corso Como. Opening it's first flagship store in Milan in 1991, Carla has gone on to collaborate with Comme des Garcons designer Rei Kawakubo to open a store in Tokyo and most recently in Seoul, Korea. One of the first stores to combine art, fashion, books and music, 10 Corso Como has spawned hundreds of impersonators, the most notably being Colette in Paris.
Carla's sister, Franca is the editor of Italian Vogue and Carla keeps company with world famous designers and artists; her partner is jewelry designer Kris Rhus and she calls Azzedine Alaia a very close friend.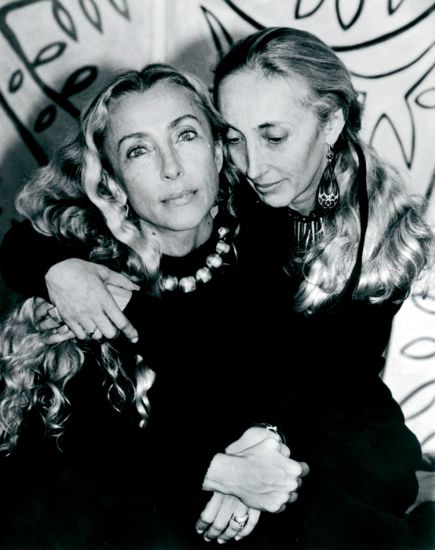 Above: Franca and Carla, Below: Carla and Azzedine Alaia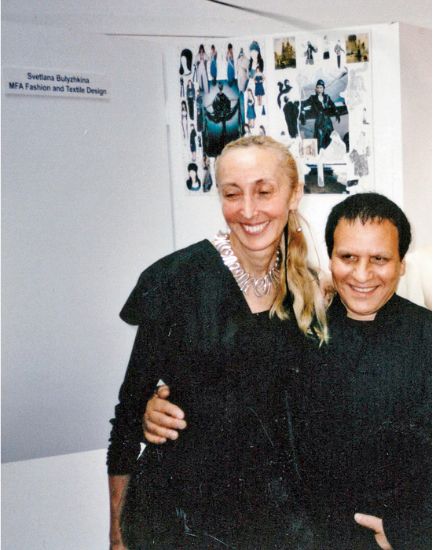 For Carla, life imitates art imitates life. Her apartment is as eclectically decorated as her stores and features treasures from her many travels. For a woman who tends to only wear black, Carla opts for vibrantly decorated surrounds.
Above: Carla's Apartment, Below:Obviously a fashionista from a very young age.

images from T Magazine