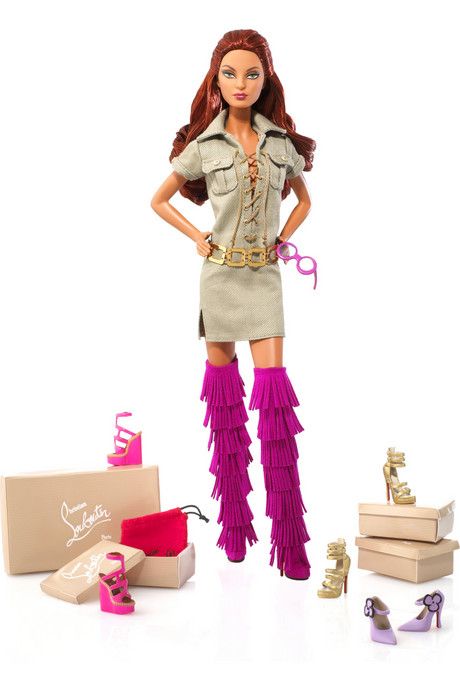 Barbie has come along way since her debut in 1959. I remember trying to shove her perfectly arched feet into plastic neon pumps that never seemed to stay on for more than one second. Until now....
Behold, the Louboutin Barbie. Complete with her own collection of must have footwear, Louboutin Barbie is a shopaholic at heart and her drug of choice is red soled works of art. Make sure to keep her beauties in their respected dustbags and boxes, a lady always takes care of her shoes.
Thank you Mr. Louboutin for giving Barbie the shoes she deserves.
images from Net-a-Porter.com