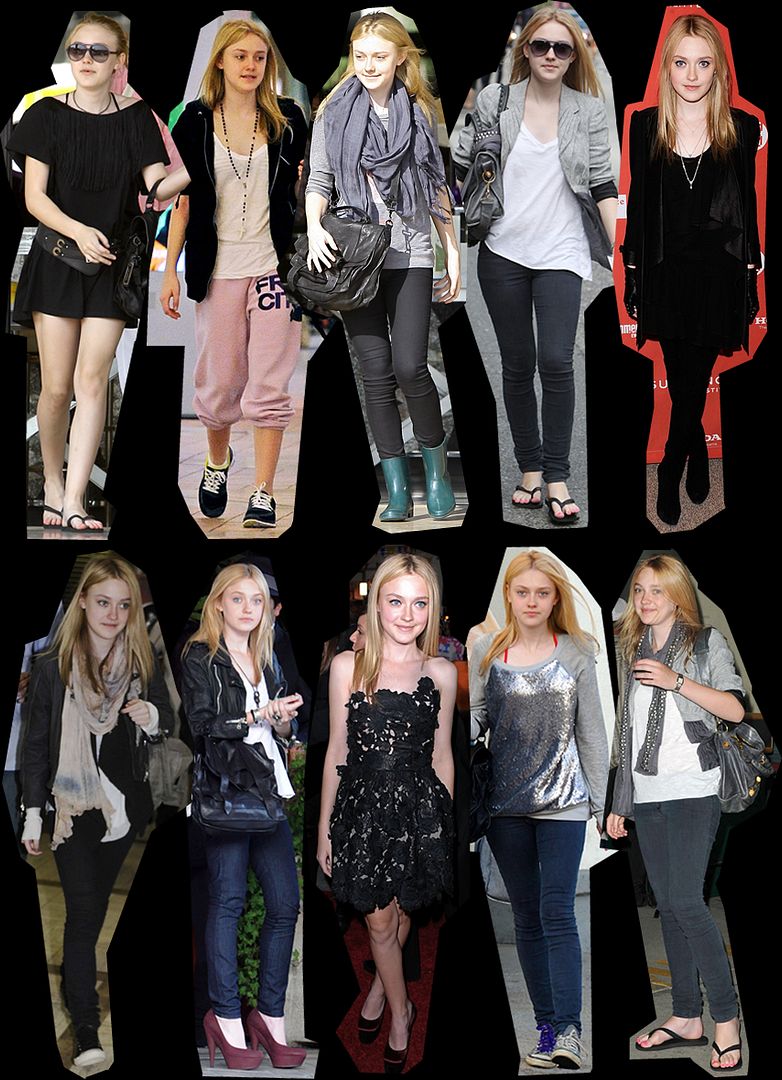 I have a small obsession with Dakota Fanning. What is there not to like? She is an accomplished actress already at 16 years old and she is a cheerleader at her high school. Her upcoming film,
The Runaways
, looks like it is going to be amazing and we kind of have similar taste. She loves her PS1 black medium bag and her Balenciaga city bag with gold hardware; 2 bags I regularly wear and adore. She seems to have a uniform of skinny jeans and Converse; a go to look for me as well. Free City sweat pants are her lounge wear; I admit, I do own them and wear them, but not out of the house.
Since she is only 16 she does dress appropriately for her age; jeans and flips flops, sweats and sneakers. She also knows how to do age appropriate on the red carpet. I guess part of me wishes I was that cool when I was 16 and God knows I wasn't.
images from TFS