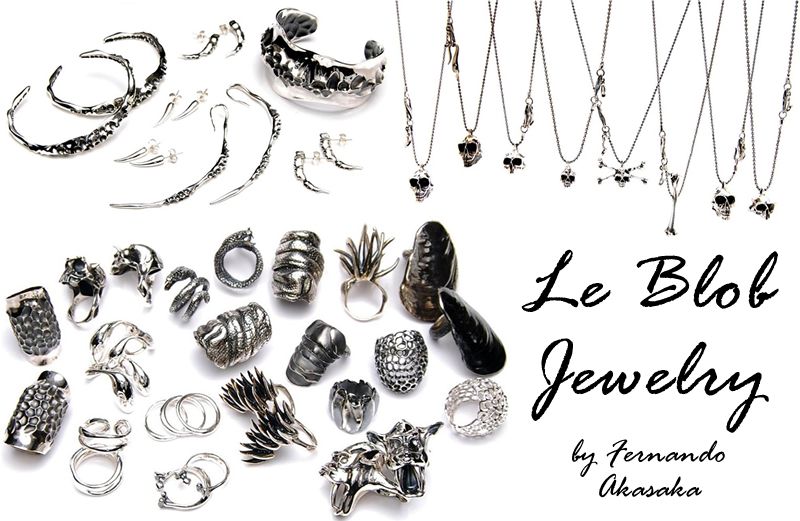 I was contacted by Mr. Akasaka himself to look at his collection and I instantly fell in love with every piece. The collection is so beautifully crafted and pieces resemble reptiles' scales, sea creatures and snakes giving it an overall organic feeling. All the pieces are unisex, which I especially love because I can share with my husband. Each piece is handcrafted and made from sterling silver or 18K gold. Le Blob jewelry is on my list of must-haves.
For more information about Le Blob jewelry visit their site
www.leblob.com

Jewelry available at EVA NYC, Blackbird Seattle and BlueBird UK.
images from Le Blob.com