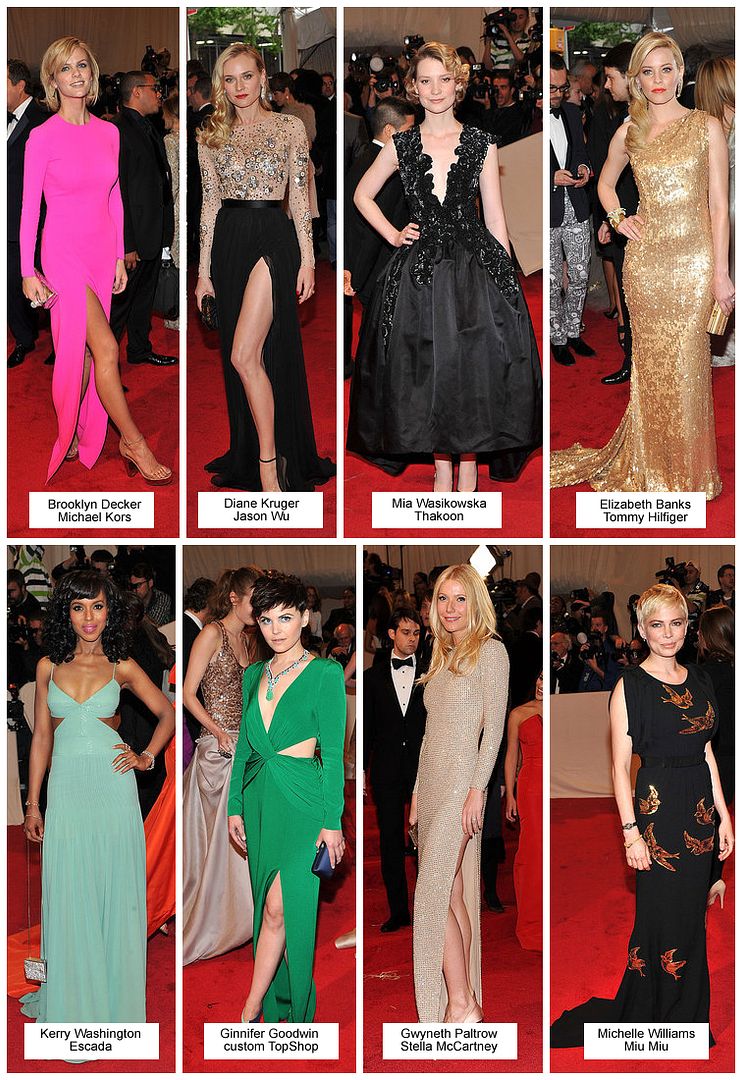 The Costume Institute Gala last night was somewhat of a fashion let down. No one wore anything too fabulous and over all a few too many people forgot that it was a black tie affair. Where were all the ball gowns?
The ladies above take the cake for looking the best however none of them really wowed me aside from Ginnifer Goodwin (who almost made the bad list) and Diane Kruger who always looks amazing no matter what she wears.
I wish these ladies took real chances and stepped up to the fashion plate and actually dressed appropriately for the occasion.
Images from Fashionologie.com