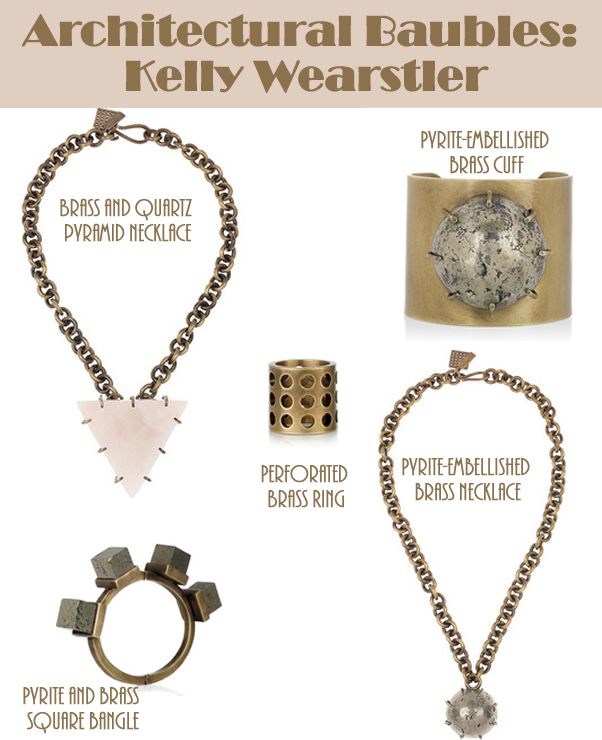 I have been a longtime fan of interior design guru, Kelly Wearstler and I am blow away by her debut jewelry line which launched this summer. To get an idea of Kelly's taste pick up her
amazing interior design book "Hue"
. Her use of vibrant colors with bold, architectural pieces is truly spectacular. Wearstler's jewelry line falls into place with her style; the bold metal work mixed with blush tones and brushed gold. I especially love the Pyrite and Brass cube bracelet.
images from NetAPorter.com