Last night was the Critics Choice Awards and the night before was the Critics Choice Movie Awards and there was so much FUG on the red carpet that I wonder who the eff dressed half these people? The Critics??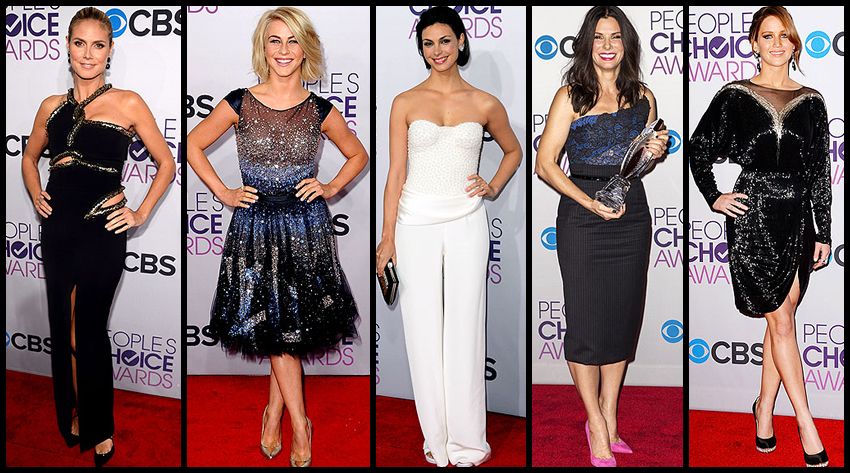 Heidi Klum is the queen of Fug so it is no surprise that she is on this list. The sad part is that she is least fugly of the bunch. Julianne Hough looks like she is wearing an ill fitting figure skating outfit. Morena Baccarin from "Homeland" decided to wear a white jumpsuit. Which is NEVER a good idea. Sandra Bullock's fugliness starts at her hot pink shoes and makes its way up to her poorly hemmed pinstriped skirt and ends at that sad piece of black lace. And last but not least, the winner of the Fugly award, Jennifer Lawrence! WHAT IS THAT? I love vintage clothing but this looks like an 80's nightmare. She is so beautiful that it is almost hard for her to look fug but she succeeded. Yikes.
And to give your eyes a bit of a rest here are the best looks from the Red Carpet.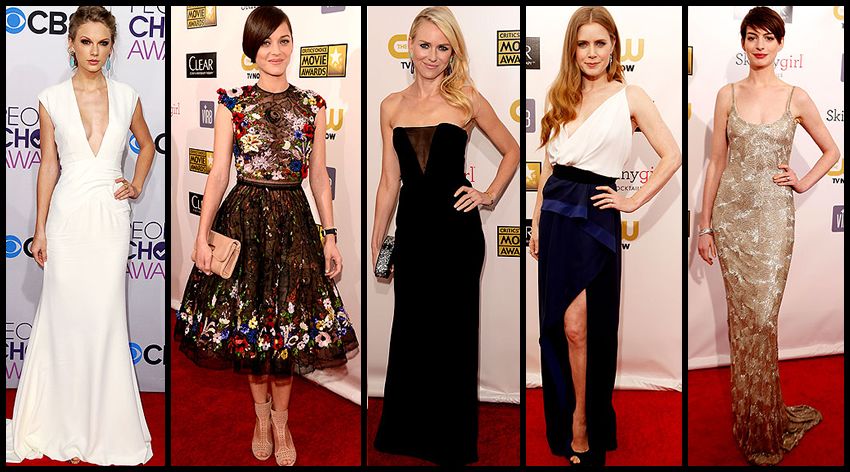 Not much is needed to be said except that Anne Hathaway needs a cheeseburger.